Reporting
Ouvvi has a reporting feature that shows each project that has run over time. The size of the blocks contained in the graph are relative to the length of time the project took to run.
These blocks are colour coded with the below meaning:
Green : Success
Amber : Aborted
Red : Failure
Blue : Running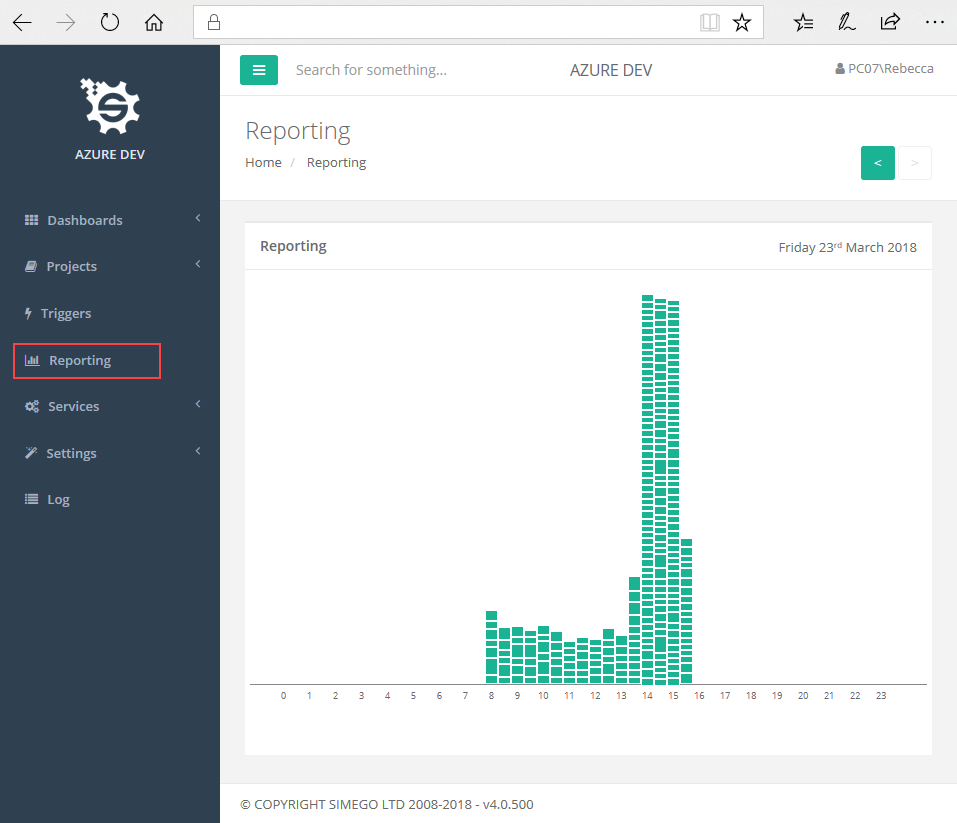 If you click on a block this will bring up details of the report, such as the project data and the log instance. Below is an example of what you might see: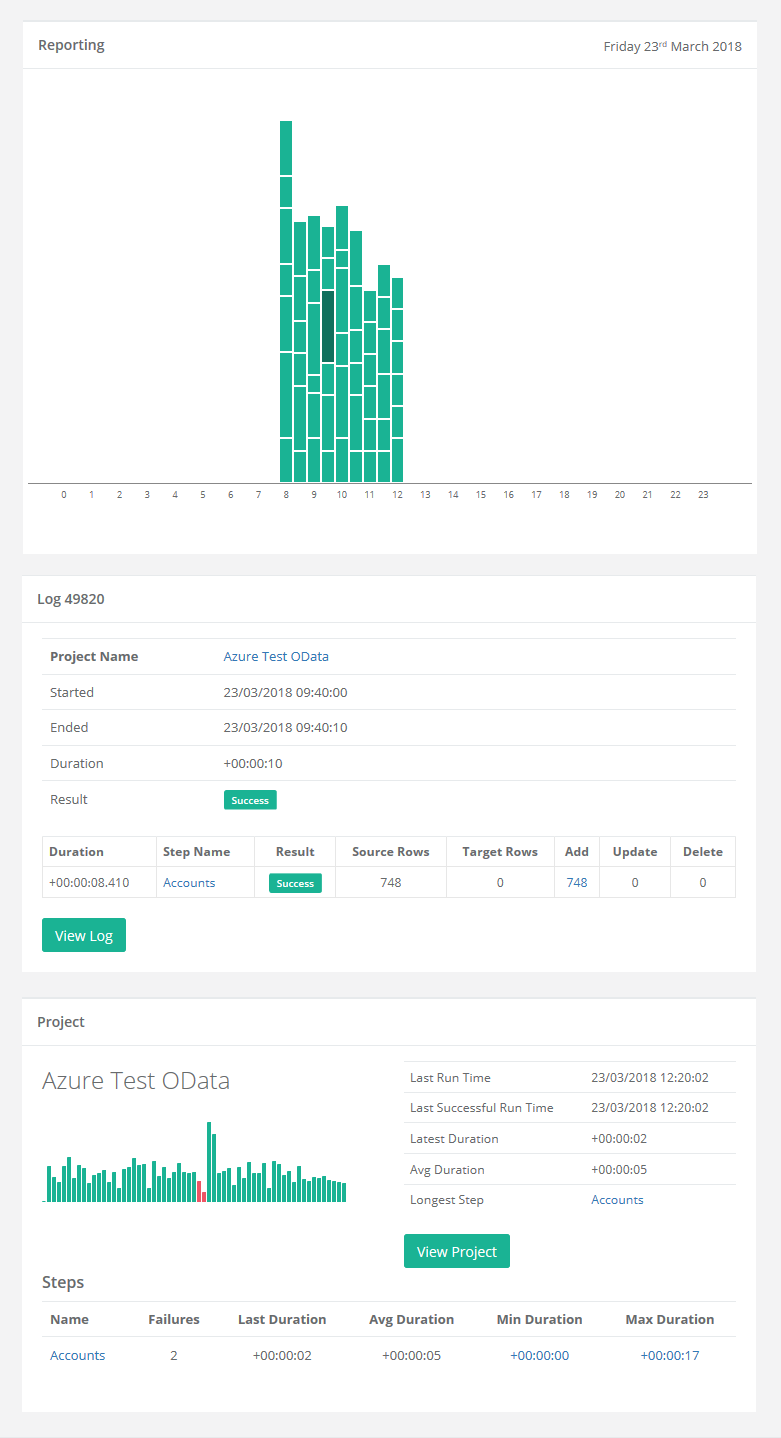 If any of the steps are Data Sync projects the change sets will be displayed in the log section of the report. If the 'Save Change Set' option has been enabled, then clicking on the value will show an output of all of the data that has been affected. For more information on this please see our Logs page.