Assemblies
You can add custom step handlers to your Ouvvi instances by uploading .net DLL Assembly files.
Adding Assemblies
Go to Settings > Assemblies and choose the Add Assembly from the mini menu.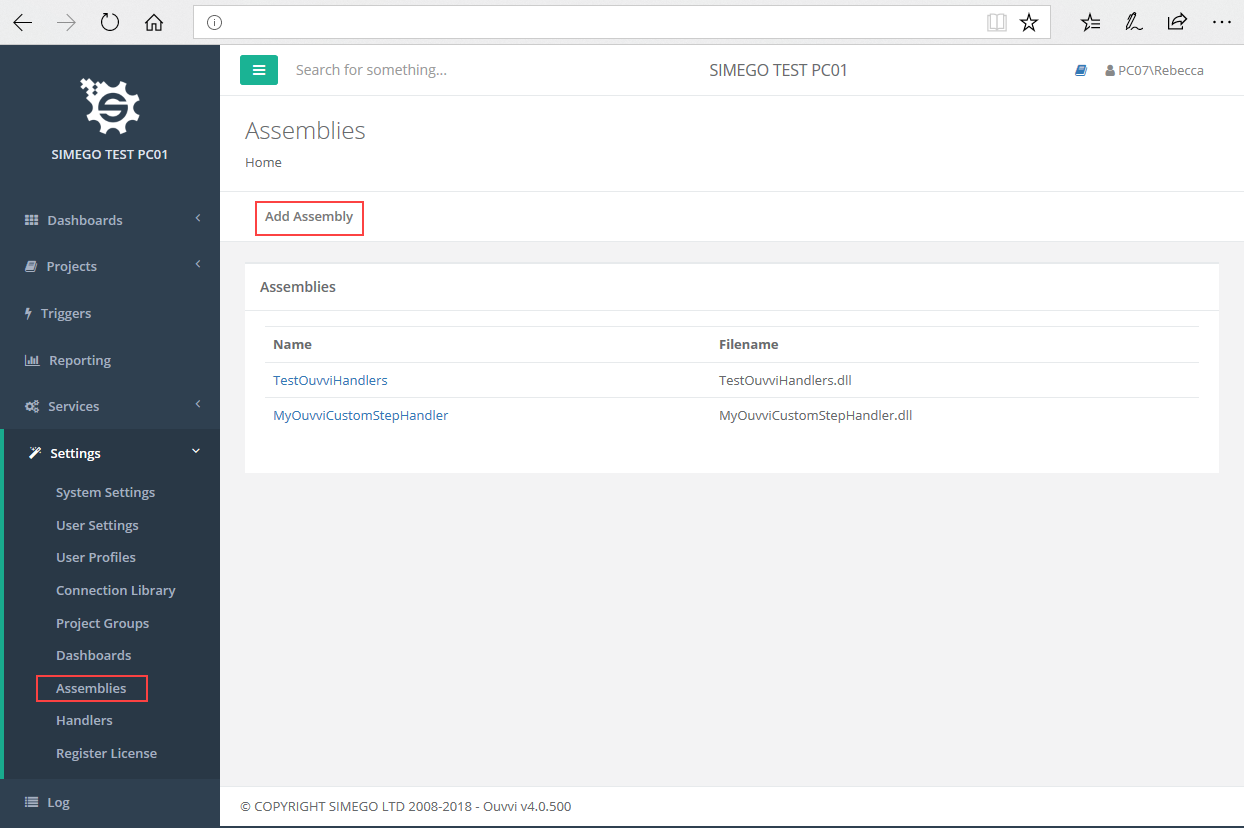 Now, browse for your .net dll assembly file and press save.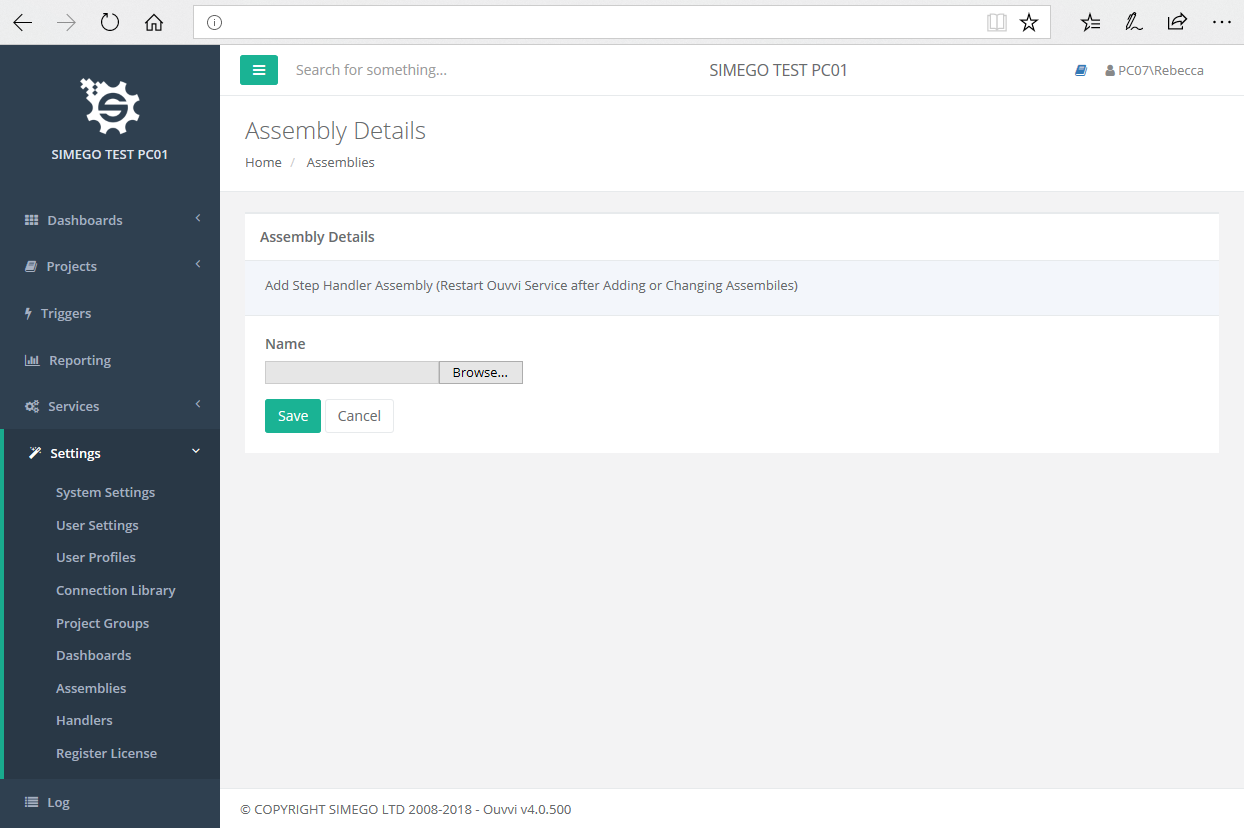 You now have custom step handler uploaded into Ouvvi.