Synchronise
The below tutorial will cover how to synchronise your comparison results.
Synchronisations
To sync the changes that were shown in the compare window click on the Synchronise button in the compare toolbar.

This will open the synchronisation window. Click Start to begin the sync.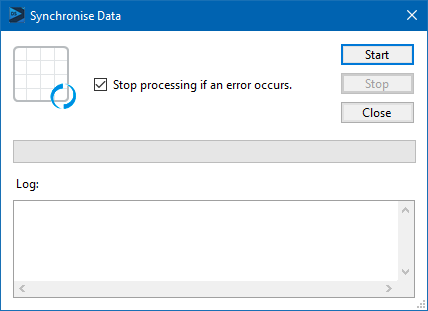 The sync will then run and once complete the window will look similar to the below screen capture: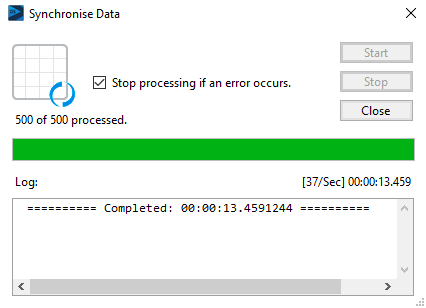 The synchronisation output will also be visible in the output window.
To test that your sync was successful, run the compare again. There should now be 0 results to be returned.
In the example below, we have no additions or updates only the deletions. The deletions remain as they were disabled in the original compare.