Licensing
Simego Online uses the same Data Synchronisation Studio Server license key as Data Sync.
Simego Online will not run any projects or steps without a valid license key installed.
To register your license key go to Settings > Register License and then enter your license key into the specified box and click Register.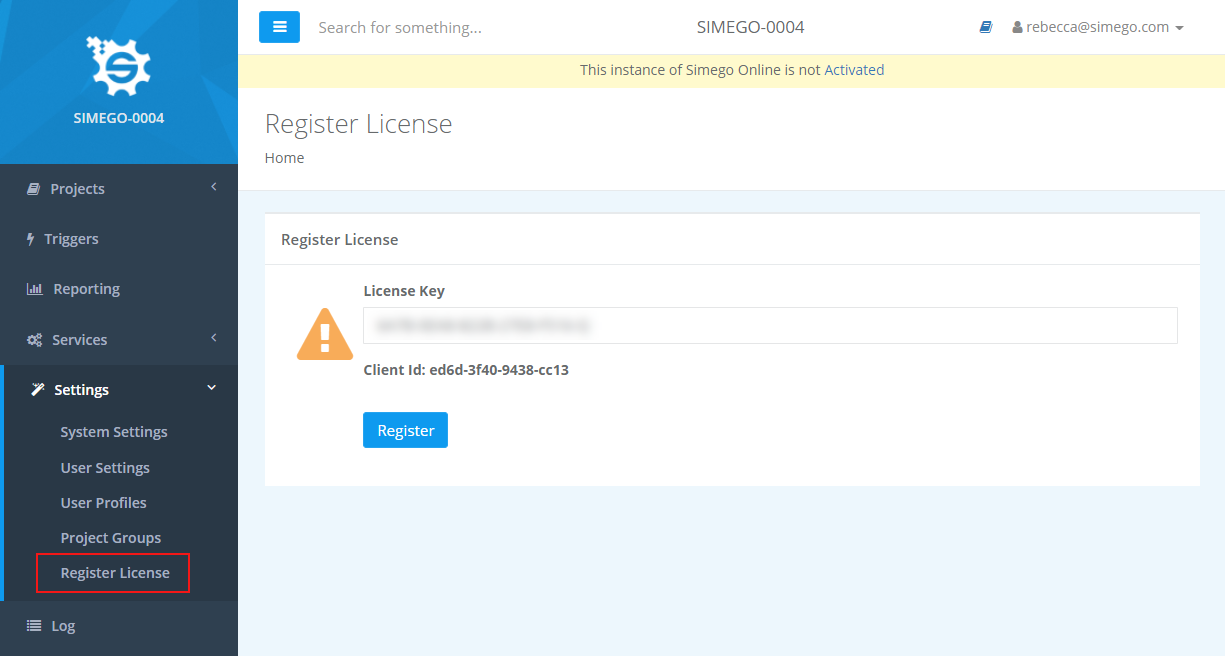 If you need to see a copy of our end user license agreement, you can find a copy of our EULA on our Data Sync Licensing pages