Set the SMTP Settings
For the email steps to work you need to have configured your SMTP settings under Tools > Options. Enter in the Server, Server Port and the credentials required to connect to your mail provider.
For Office365 the Server is smtp.office365.com and the port: 587, you then need to enter in your credentials.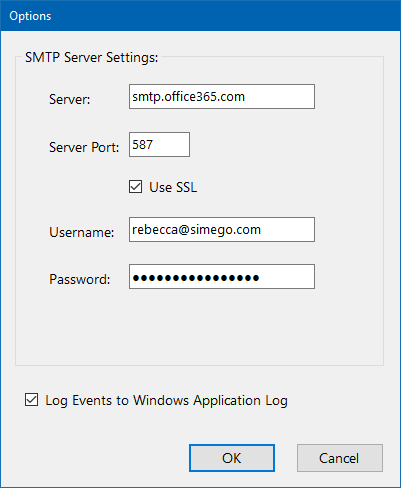 If you use Simego Online to schedule your projects, it will use the Run Tool SMTP settings to send email report steps if they have been added.