Email Message
Sends an email via your SMTP Server.
You will need to ensure you have set a "From" email address under Settings > System Settings > Administrator, and configured the SMTP settings to have a valid username and password before configuring the email message step.
Please note that Ouvvi does not support anonymous server settings so you will need to enter in valid user credentials in the SMTP settings.
Configuration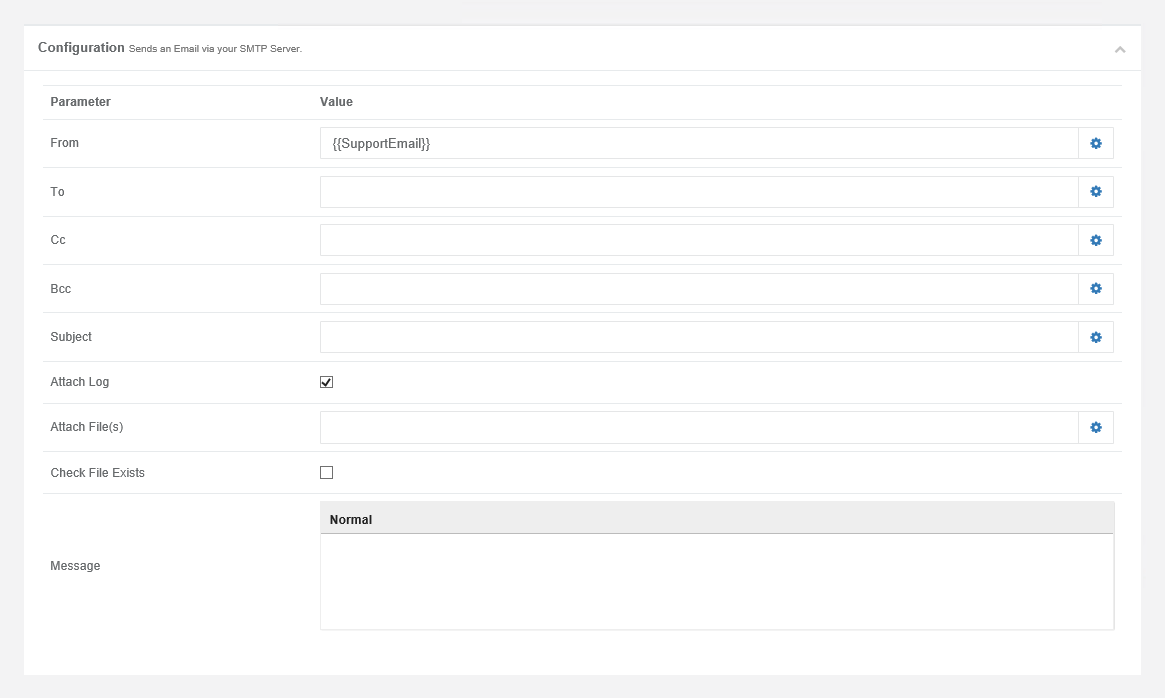 | Parameter | Value |
| --- | --- |
| From | Email address to send the report from. |
| To, CC, Bcc | Email addresses to send the report to separated with a ; |
| Subject | Email Subject line. |
| Attach Log | If you wish to attach a copy of the log to the email, check the checkbox. |
| Attach File(s) | The file(s) you wish to include in the email. |
| Check File Exists | If you wish to check if the file already exists, check the checkbox. |
| Message | The message to include in the email. |