Offline License Key Activation
If Data Sync cannot access the internet to download the license document you will need to login to your Simego account and generate a license file.
Please note that this license file is a permanent license and cannot be deleted, you can only generate one file per product activation allowance.
If you decide to use Offline License files you will need to download a new copy of the license file each time you renew your license. This will then need to be uploaded into Data Sync to refresh the support and maintenance.
When you first open Data Sync you will be presented with an activation window.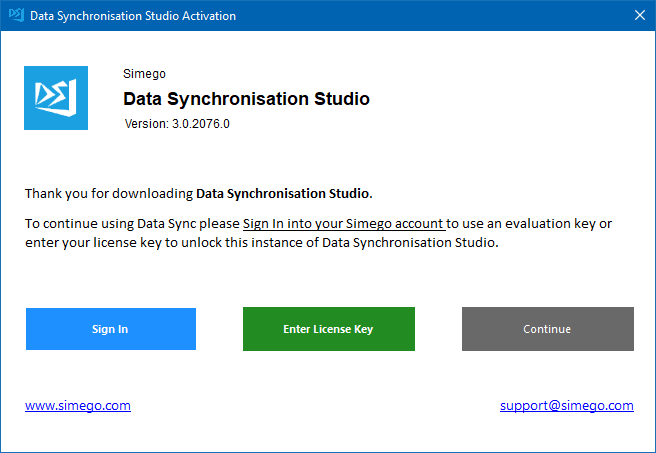 You will need to use the Enter License Key option to get the ClientID and to apply the license file.
If you close the window by mistake then you can re-open it by going to Help > Register License.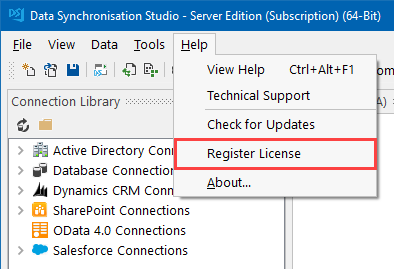 1. Get the Client ID
To generate an offline license file you will need to get the Client ID. This is specific to Data Sync, your machine and license key.
In the activation window select Enter License Key and then enter your license key into the license field.
Do not click OK as this will throw the "Invalid License" error.
The Client ID is then generated below the license key field. Copy this to be used in a moment.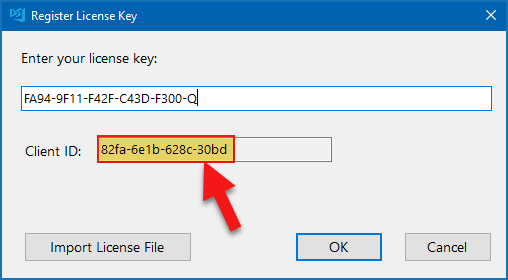 2. Create the License File
To create the offline license file you need to log into the account that the license is registered to on Simego.com.
If you do not have access to the account of the registered license holder then you can generate an offline license file going to the following link https://www.simego.com/activation.
For this you will need to know the order reference number (this will be on your invoice) and the license key you wish to manage.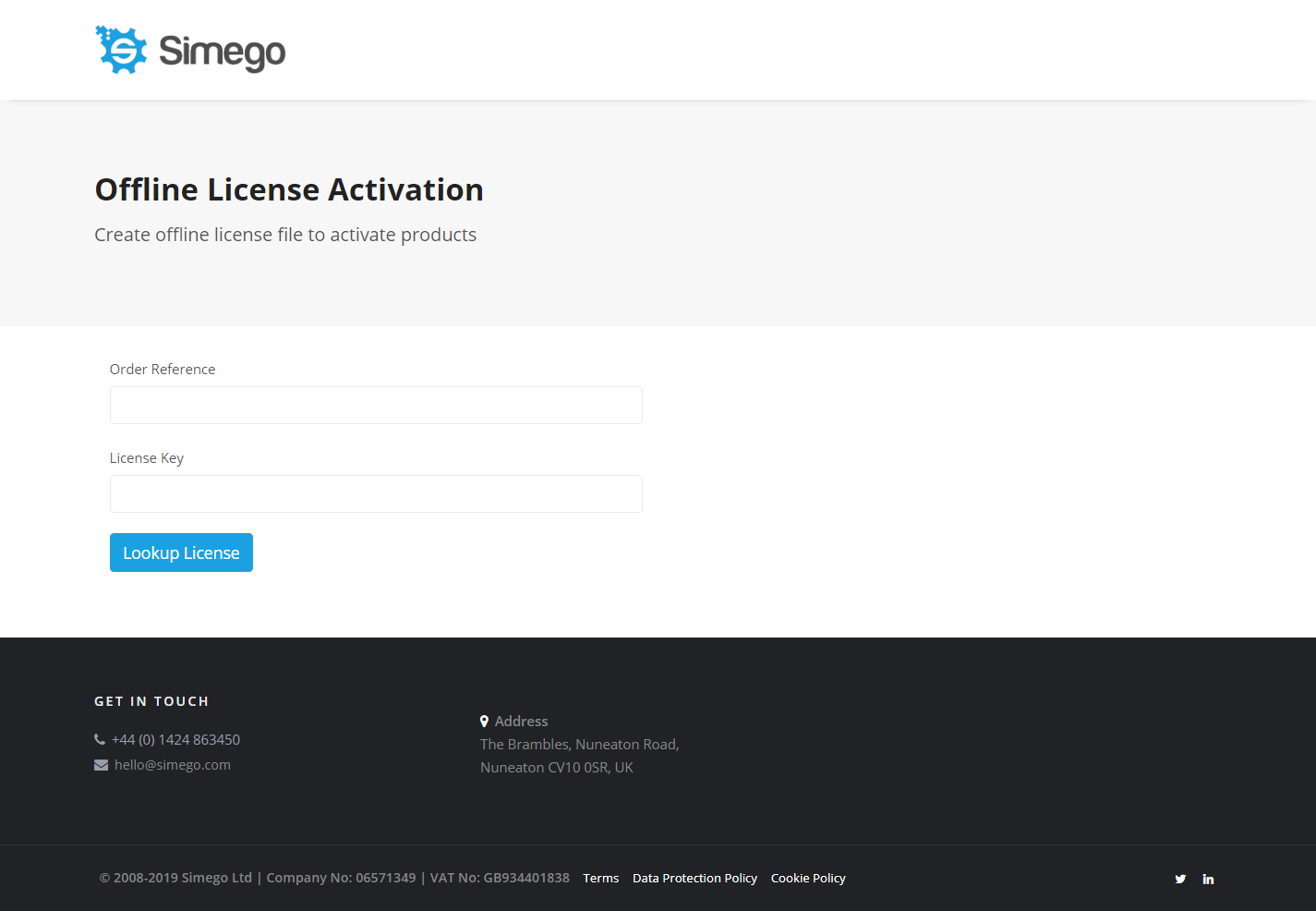 You will then be taken to the license history page where you can view any online or offline activations.
Scroll to the bottom of the page to find the Create manual license file section. Now select Data Sync from the drop down and then enter the Client ID you copied earlier into the Client ID field. Click Create Activation to create the offline license file.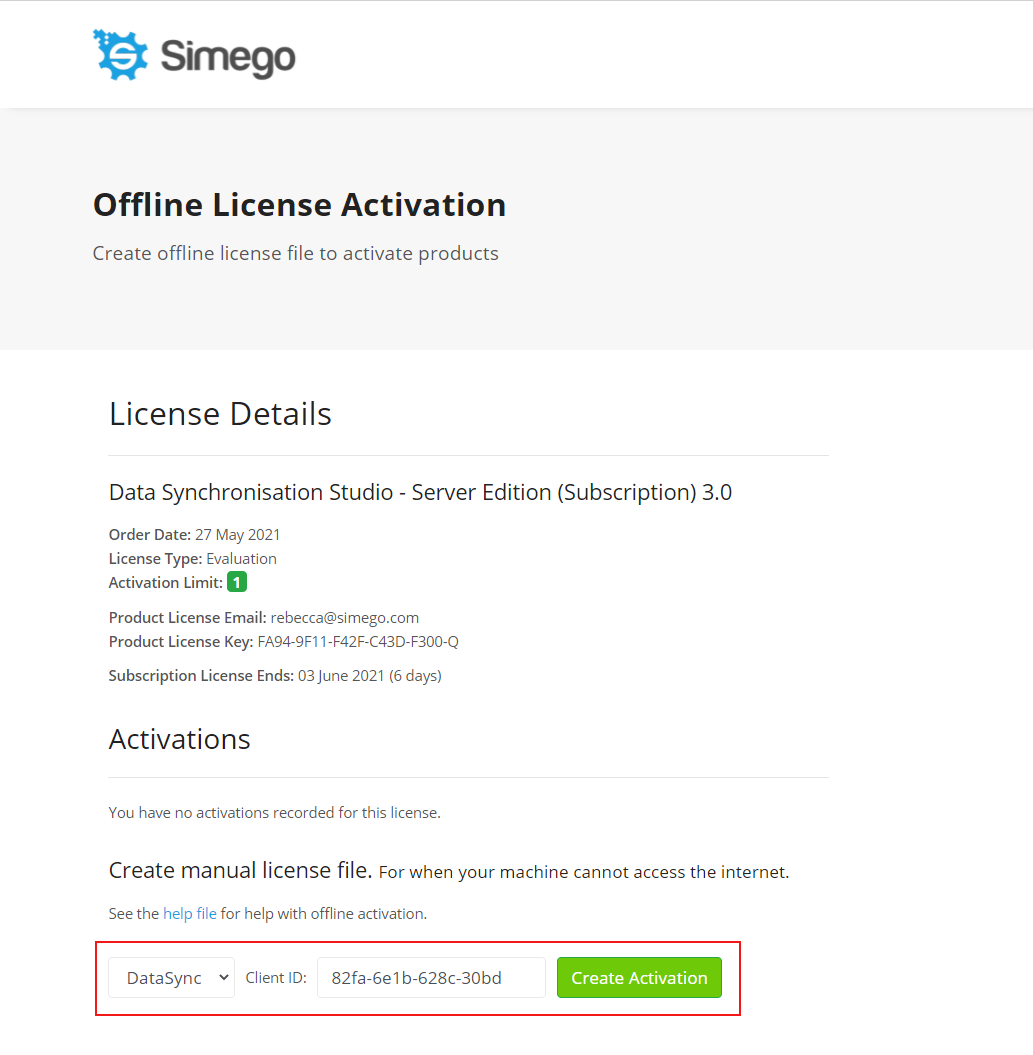 NB: Data Sync and Ouvvi will generate different Client ID's so please ensure you use the correct ID when creating the activation file.
3. Download the License File
Once you have clicked Create it will generate a row in the activations table.
You now need to download the license file to upload into your Ouvvi instance. To do this click on the Download link in the last column.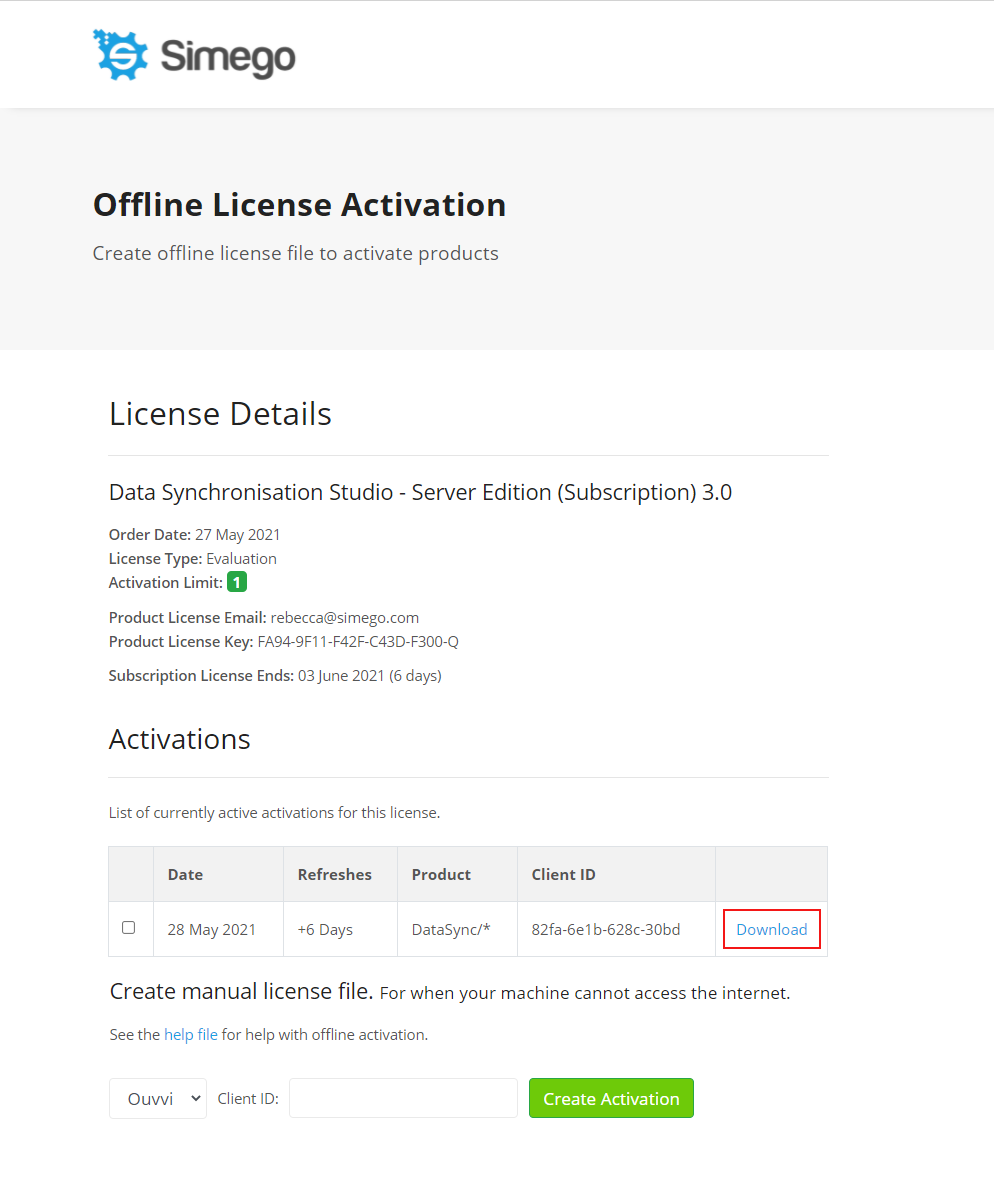 4. Install the License File
Now you need to upload the License File. To do this go back to Data Sync and go to Help > Register License, select Enter License Key, enter in your license key and click onto Import License File.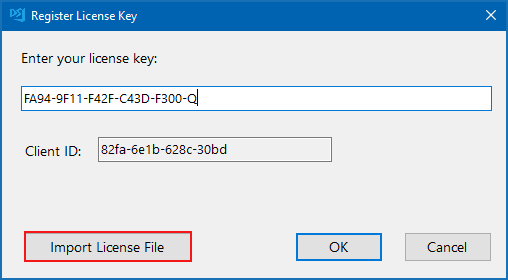 Now find the license file you just downloaded in your directory and click Open to import it. The register license key window will close and your license file has now been imported