Activating Data Sync with License Keys
Data Synchronisation Studio (Data Sync) is activated with your license key via your internet connection against https://www.simego.com. The activation is refreshed automatically every 15 days to keep the activation alive.
When you first open Data Sync you will be presented with an activation window.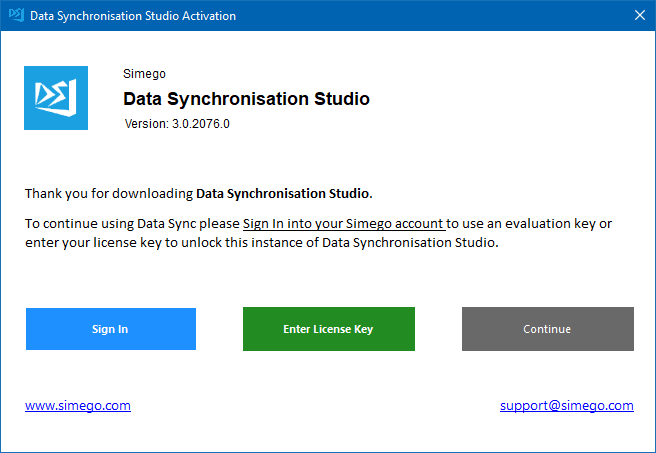 You then have 3 choices:
Sign In: Sign in to your account either browse for your license key or request and activate a trial license if you don't have a license key.
Enter License Key: If your license is registered to a different account, you can enter in the license key directly by clicking here
Continue: This will close the window but you will not enable any features.
If you close the window by mistake then you can re-open it by going to Help > Register License.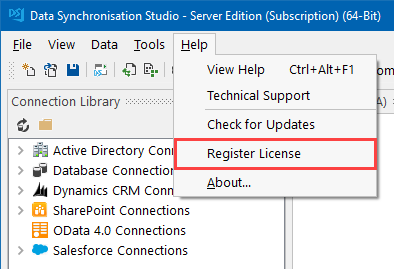 Activate by Signing In
If you select Sign In a new tab will be opened in your default browser where you will be prompted to sign in to your Simego account.
If you forget the password to your Simego account you will need to reset it here

If you do this during the process of activating you will be redirected to the account page instead of the activation page. To get to the activation page go back to Data Sync and click onto the Sign In & Activate link in the Activating License window
Once you have signed in you will be shown all of the license keys registered to your account that are valid to use. Click onto the Activate button beneath the license you want to use.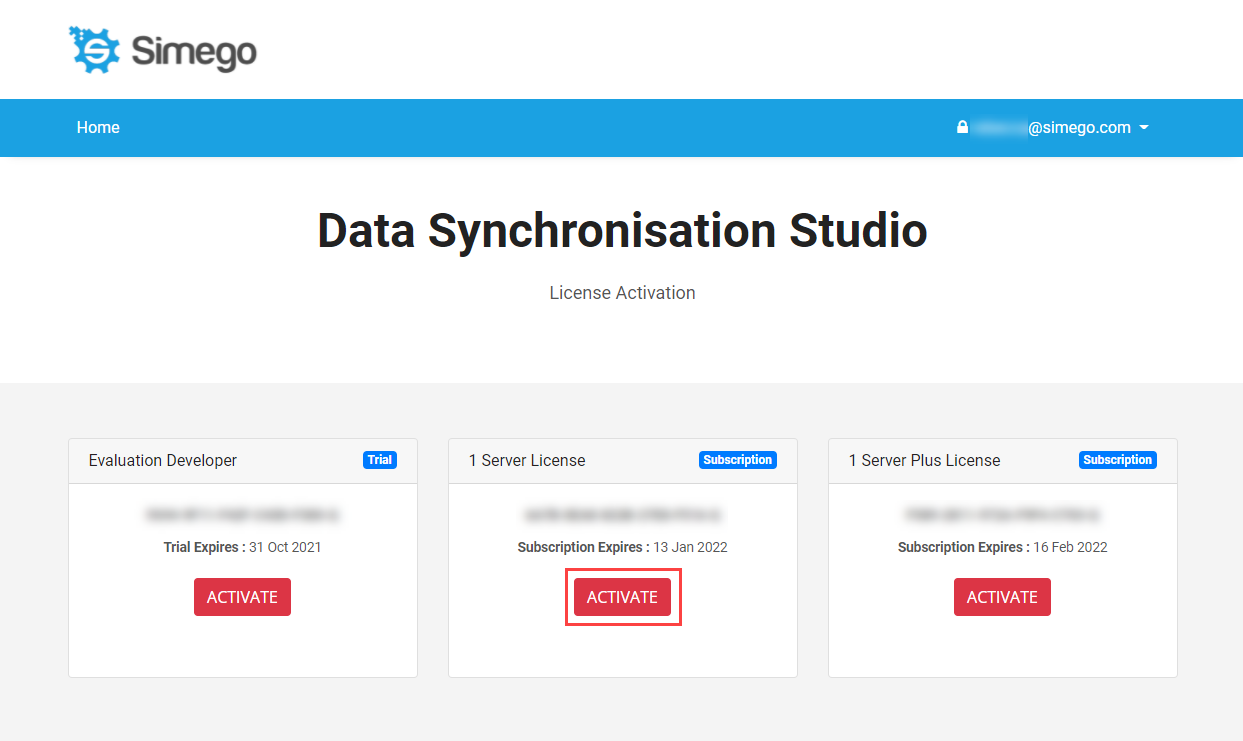 Enter A License Key to Activate
If you select Enter License Key this will then open the Register License Key window. Just enter your license key and click OK.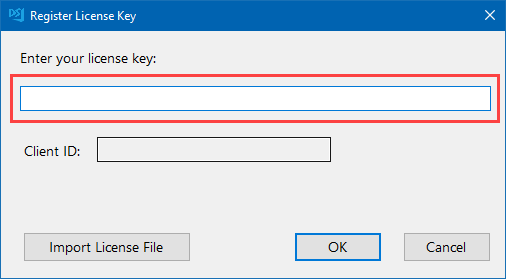 If you do not have an internet connection and need to activate your key, please see our page on Manual License Key Activation. Otherwise take a look at the troubleshooting section below if you are having issues.
Moving the License - License Registered to your Account
If you need to move Data Sync to a new machine you will first need to remove the activation from the license.
Log into the registered users account at Simego.com, if you do not know the password you may need to reset it here. Then locate and click onto the license under the License Keys tab.
Now find the client id of the activation you want to remove and click delete to delete the activation. You can now use your license key
NB: Remember to uninstall Data Sync from your old machine so then it does not attempt to re-activate.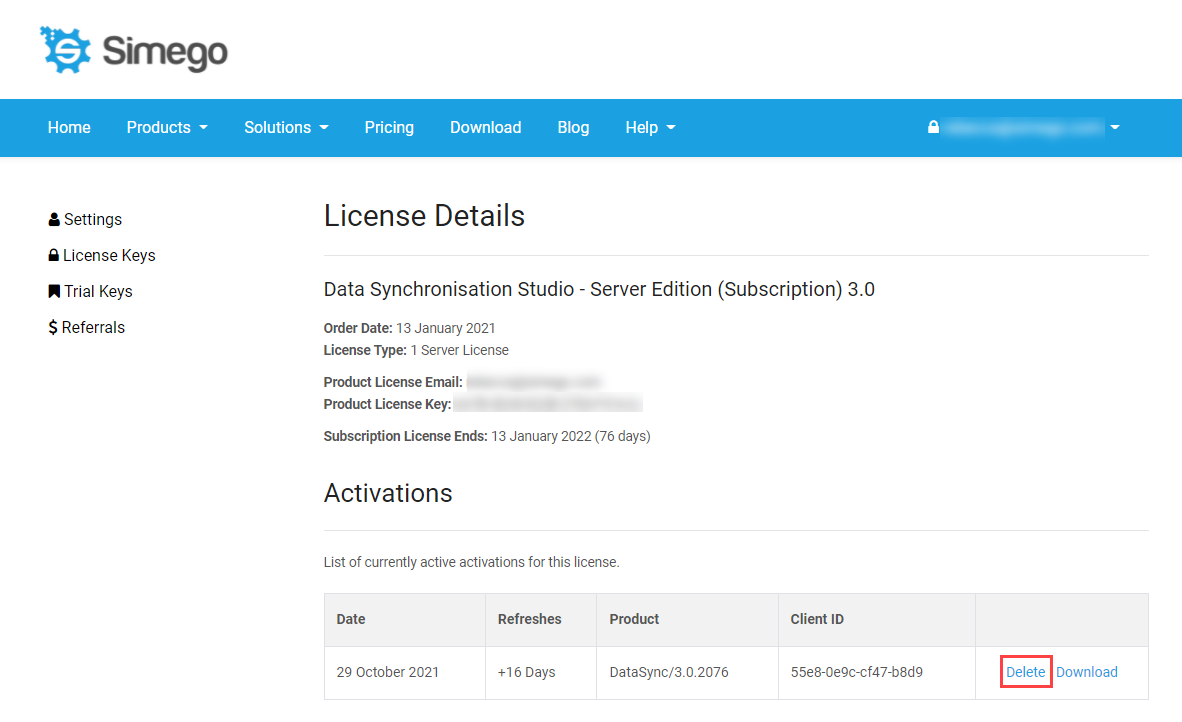 Moving the License - License Not Registered to your Account
If the license isn't registered to your account you can log in to manage the license here, you will need the license key and order reference number.
Now check the checkbox next to the activation to be removed and click Delete Activations.
Your license will now have a clear space to activate on the new machine.
Troubleshooting
If the activation is failing it might be that the outbound connection to Simego.com has been blocked, the license key has been entered incorrectly, or there are no activations left on the license.
Connection Blocked
To resolve the connection being blocked you need to enable the outbound connection to Simego.com on port 443 as it is HTTPS. The specific URL Data Sync uses to validate the license is https://www.simego.com/subscription .
Activating the license key through the online method means that you can always move it if you need to.
No Activations left
If there are no activations available then follow the guide above for moving the license.