License Key Activation
Ouvvi uses the same Data Synchronisation Studio Server license key as Data Sync.
Ouvvi will not run any projects or steps without a valid license key installed.
To register your license key go to Settings -> Register License and then enter your license key into the specified box and click 'Activate'.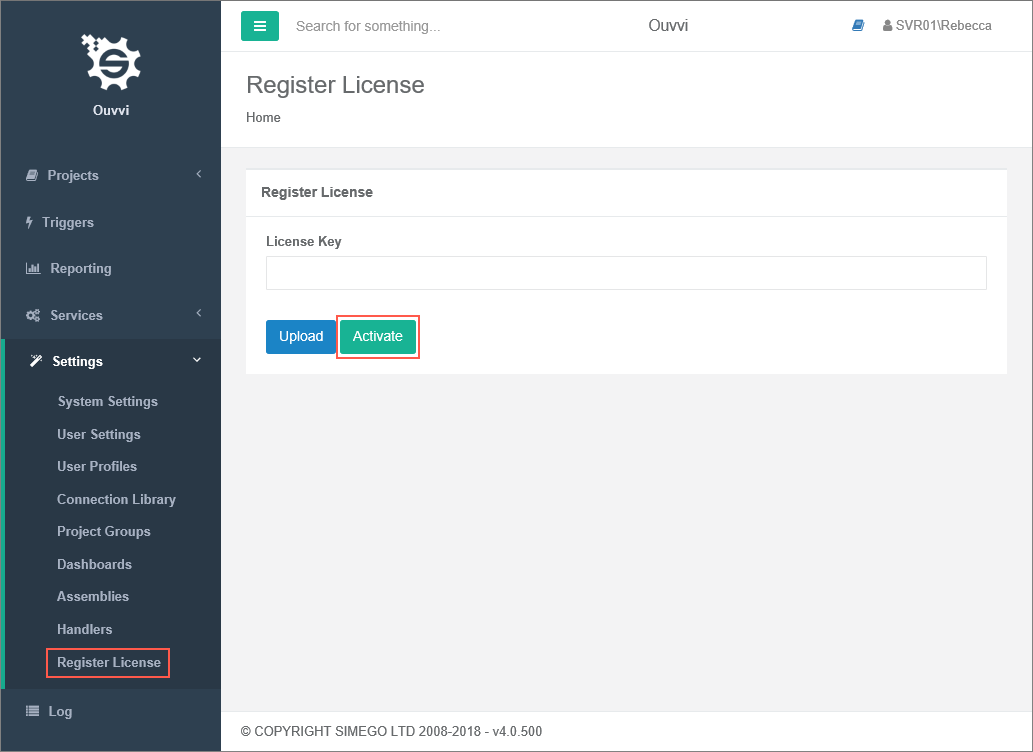 If you do not have an internet connection and need to activate your key, please see our page on Manual License Key Activation.