Oracle OleDB Connection
This connection requires the Oracle Client Software to be installed which can be downloaded from Oracle directly.
To connect to Oracle using the OleDB Database connection with an Oracle OleDB database driver.
Your connection string should look similar to: provider=OraOLEDB.Oracle;data source=ORACLE01/XEPDB1;user id=HR;password=hr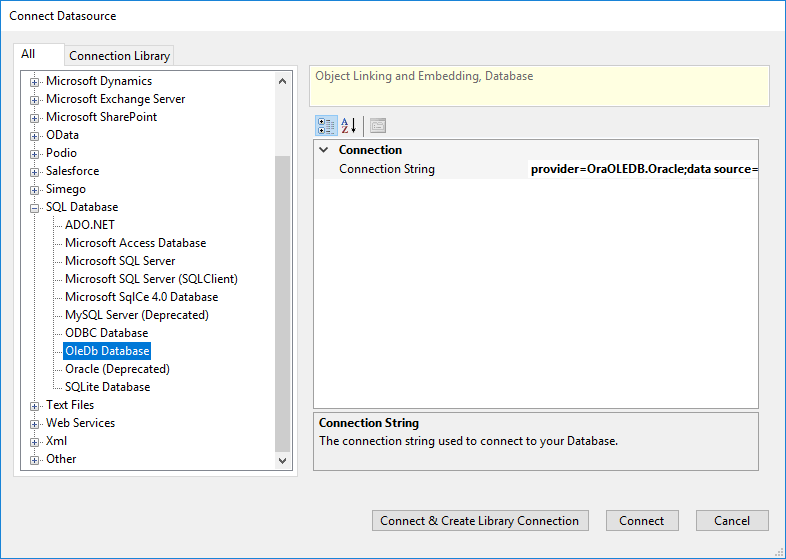 Example Connection Strings
You can find other sample connection string examples here.
Standard Security
Provider=OraOLEDB.Oracle;Data Source=OracleDB;User Id=username;Password=password;
Integrated Security
Provider=OraOLEDB.Oracle;Data Source=OracleDB;OSAuthent=1;
TNS-less Connection String
Provider=OraOLEDB.Oracle;Data Source=(DESCRIPTION=(CID=GTU_APP)(ADDRESS_LIST=(ADDRESS=(PROTOCOL=TCP)(HOST=myHost)(PORT=myPort)))(CONNECT_DATA=(SID=MyOracleSID)(SERVER=DEDICATED)));User Id=username;Password=password;